The new logo empowers OpenBubble's brans values and reinforces its commitment
We are very proud to present the new OpenBubble logo. This logo is beautifully designed by Dutch digital artist, Marius Veltman, and symbolizes reunited elements. Inspired from Japanese art called "kintsugi", which consists of repairing broken chinaware pieces with real gold. Kintsugi allows to preserve object scars while enhancing its value at the same time. Accordingly, this art allows the object to regain its original place and function, combining its history and rebirth.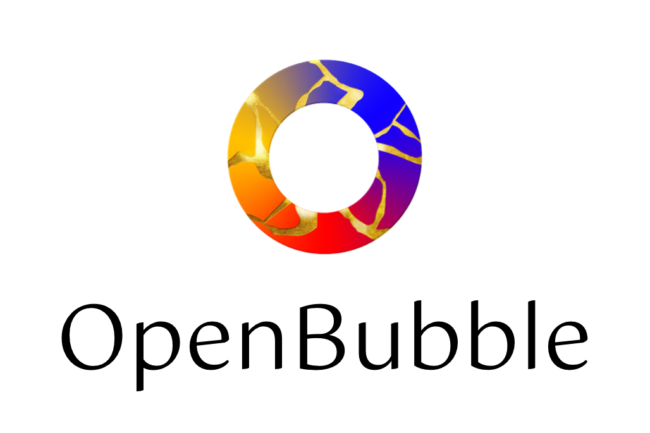 Every day we notice cracks and polarization in society. OpenBubble aims at helping each and every one to link up with neighbours, friends, family, and strangers, to exchange, in harmony, and stay connected.
OpenBubble logo combines digital and analog, in the same way kintsugi mixes mineral and metal. It's a perfect illustration of how two structurally different materials are combined to create a new beauty, enhanced far beyond the value worth of each material respectively.
Very soon, Openbubble will also offer a new feature called 'Power Pairing' allowing two people with distinctive opinions on controversial issues to sit side by side, share a coffee and listen to each other, without any desire to convince each other.
On the contrary, each party enriches the other with new ideas, new points of view, new horizons, in search of openness and understanding.
The art of Kintsugi symbolizes the reunion between differents elements, the link between two universes, bringing together individuals, neighbours, friends and families.
We will only be able to overcome what the future awaits us, by teaming up together as one. Key to this process above all will be knowing how to talk to each other, how to listen to each other, despite differences of opinion, however deep they may be. Togetherness is a source of connection, a source of creativity, and a strength. That's what OpenBubble aims at, and that's what our new logo represents.